TLS certificate for Microsoft Exchange
TLS certificate for Microsoft Exchange
Microsoft Exchange is a famous server, unifying company communication at the highest level. Because its aim is to collect sensitive and confidential information, it is necessary to secure every communication with the server and encrypt the connection between it and its clients. You can secure Microsoft Exchange Server with various SAN/UC certificates from our wide portfolio.
Thawte, Symantec and GeoTrust certificate authorities are certified partners of Microsoft and, thanks to this cooperation, SAN/UC certificate compatibility with Exchange Server is ensured.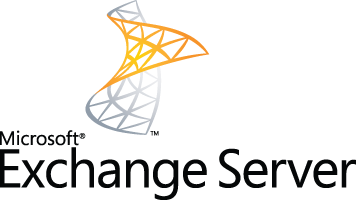 Use of SAN/UC certificate
SAN/UC certificate secures all domains and services used by Exchange Server.
domain name and netbios server name (e.g. owa.domain.co.uk and owa.local)
autodiscover service, usually running on autodiscover.domain.co.uk
OWA, Activesync, Outlook Anywhere services or other service used by the server (e.g. POP3, IMAP4)
Our SAN/UC SSL certificates are fully compatible with Microsoft Exchange Server. They enable you to secure all necessary server and service names used by the Exchange Server. You can be sure you have selected the right product with a SAN/UC certificate, compatible with the Microsoft Exchange Server, and avoid complicated server configuration.
Microsoft Lync Server (Office Communications Server)
SSL certificates with SAN/UC can be used even on the Microsoft Lync Server (formerly Office Communications Server). Like Microsoft Exchange, this server uses several domain names for its services. After deploying the certificate on the Lync server, the communication within the organization will be secured and nobody will be able to eavesdrop on a running communication.
Recommended SSL certificates for Microsoft Exchange Server
To use for Microsoft Exchange, we recommend, for example, GeoTrust True BusinessID certificate and its EV version with Extended Validation. This certificate has an unlimited server licence and you can use it, on more servers besides the Exchange Server.