Certificates for signing documents and PDF
Certificates for document and PDF signing
Document signing certificates and PDF files protect signed documents with an electronic signature. In addition to maintaining consistency and protecting data, it also serves to authenticate the document creator. You can use them directly in office applications.
DigiCert signatures are trusted in all office programs; especially in Adobe PDF, Microsoft Office, OpenOffice, and LibreOffice. Signing takes place directly in these office programs and you do not need any special software to do it.
The DigiCert Document Signing certificate is guaranteed to be trusted by Adobe products (according to AATL).
Why signing documents is important
By digitally signing the document, you guarantee not only its author for future authentication but also the form of the document at the moment of signing. The signed document cannot be changed back, and the signature guarantees its integrity; if it is disturbed by any change, the signature is not valid. Another advantage of digitally signing a document is the impossibility of signature expiration.
By signing with DigiCert certificates, you can increase the security of using the certificate by storing it on a token. The signing certificate for your company can never be misused because the private key is stored on the token and protected by a strong password. When you try to break it, the token is blocked.
Document signing is easy
Once the certificate order has been completed, you will receive a token from DigiCert, and you can start using it. In the office document creation program, you simply invoke the signature dialog and confirm it. You can immediately send the newly signed document to the recipient, who will know where it came from and that it has not been changed since it was signed.

What does a document signature look like in practice?
In the pictures below, you can see a practical example of signing an office document.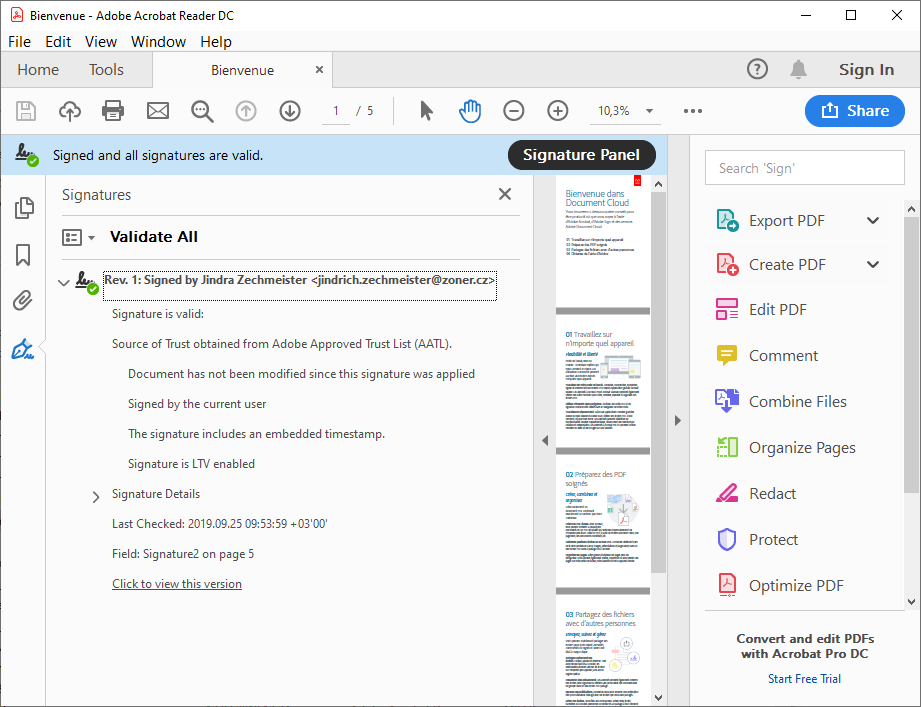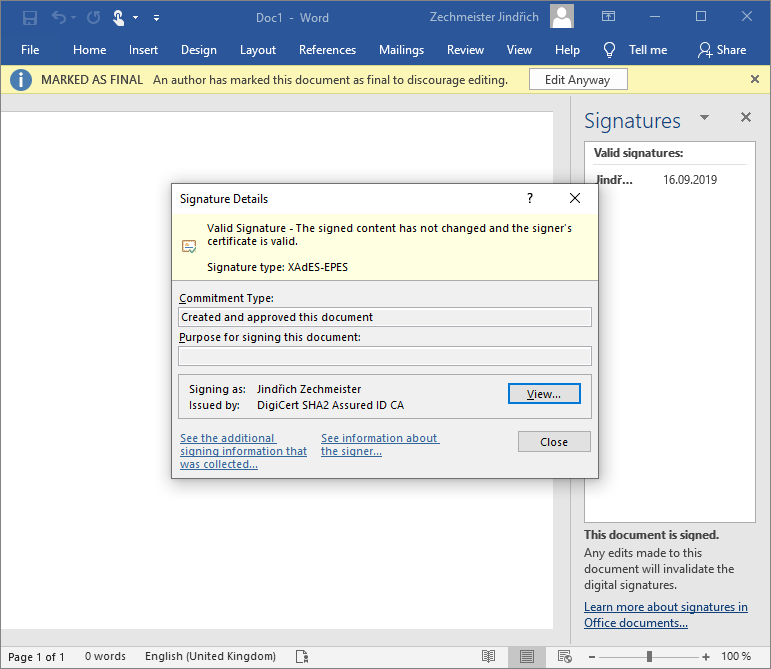 A complete overview of Document Signing certificates we offer