Change of SSL/TLS certificate vendor
A change of TLS certificate provider
With SSLmarket, you can take full advantage of the Competitive Replacement program, which favours the transition from another certification authority to DigiCert. During the transition, you will receive a refund for the current certificate at a discounted price. In addition, you do not have to wait for the existing TLS certificate to expire, the unused period will automatically be added to the new order.
Do you have a TLS certificate from a competitor? Transfer it to DigiCert and get up to a 25% discount!
If you currently use a TLS certificate from a competing certification authority and want to use DigiCert family certificates and our services, then we have a simple and advantageous solution for you. If your current certificate does not expire yet, do not despair about the loss of its validity - you will get up to 6 months of validity on the new certificate!
Benefits when switching to DigiCert
The amount of benefits you can receive during transition depends on the trustworthiness (type of verification) of the selected new certificate (not the original competitor). You can save the most when switching to an EV certificate with extended authentication and choosing a prestigious Secure Site product.
Switching to a DV certificate = 5% discount
Switching to an OV certificate = 10% discount
Switching to an EV certificate = 15% discount
When you switch to the premium Secure Site certificate, you will get an additional 10% discount! Up to 6 months of remaining validity are added to the new certificate.
Competitive certification authorities
The discounted transition conditions apply to the following certification authorities eligible for transition under the Competitive Replacement program:
Amazon Trust Services
Atos
China Financial Certification Authority
ComSign
Cybertrust Japan
D-Trust
DocuSign
Entrust
GlobalSign
GoDaddy
Google Trust Services
IdenTrust
SECOM
Sectigo
SwissSign
Taiwan CA
T-Systems
TurkTrust
WoSign
If your certification authority is not listed, you will not be able to automatically receive a discount on switching to DigiCert. In this case, contact our customer support to arrange individual transition conditions.
Ordering procedure
Order a new TLS certificate at sslmarket.com. The order can be for any number of years.
In the last step of the order, pay attention to the section "Switching from a different certificate authority", which is used to obtain the discount for transitioning from another CA.
From our offer, choose the competing certification authority from which you want to switch. If the CA is not on our list, our Competitive Upgrade program does not apply.
Finish your order.
We will manually verify the information you provide and if everything is in order, we will include a discount of up to 25%.
Terms for changing the provider
The discount on the order applies when switching from the above-mentioned competing certification authorities.
The discount applies to the new TLS certificate order; the order can have any validity.
You will receive a maximum of 6 months from the original certificate's validity in the form of a new certificate.
Changing the TLS certificate provider does not apply to other types of certificates such as CodeSigning, S/MIME certificates, etc.
---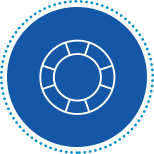 Have you not found the answer to your question?
In the Help section, our certified staff have prepared the most important information for you regarding our SSLmarket system and SSL certificates in general.