TrialSSL: try trusted certificate for 30 days for free
SSL certifikát FreeSSL Buy
Bezplatný, plně důvěryhodný SSL/TLS certifikát na 30denní vyzkoušení. Díky doménovému ověření (DV) ho lze získat a nasadit na server během několika minut. Certifikát je ekvivalentem certifikátu RapidSSL, ale je časově omezen na 30 dní platnosti.
Price

0 USD

Validity

30 days

Secures

domain incl. www

Compatible w/

all major browsers
Public key algorithm

RSA

Symmetric encryption

256 bit

Public key length

2.048 (3.072/4.096) bits

Root CA

DigiCert Global G2
Money-back guarantee

not applicable

Certificate reissue

free and unlimited

Multi-domain support (SAN)

N/A

Warranty (USD)

pouze u RapidSSL
Recommended certificate use
SSL certifikát doporučujeme používat jednorázově pro vyzkoušení procesu získání a nasazení SSL/TLS certifikátu. Pro vážně míněné projekty je nutné koupit certifikát alespoň na jeden rok. Certifikát je vystaven pomocí doménového ověření. Pokud je kladen důraz na uživatelskou přístupnost, vyšší garance, doporučujeme využít EV certifikát (Extended Validation) či některý z OV certifikátů (Organization Validation).
FreeSSL price list
Před samotným zakoupením placeného certifikátu je možné si na 30 dní ZDARMA vyzkoušet plně funkční SSL/TLS certifikát FreeSSL, veškeré jeho vlastnosti, funkčnost a nastavení SSL/TLS certifikátu.
Třicetidenní
ZDARMA
CA sells it for: ZDARMA
Můžete si zdarma vyzkoušet nasazení SSL/TLS certifikátu
 
Buy
Prices are without VAT.
Zobrazení certifikátu v prohlížeči
Všechny nabízené SSL/TLS certifikáty jsou plně důvěryhodné a návštěvníci webových stránek nejsou obtěžováni jakýmkoliv hlášením o nedůvěryhodnosti.
V internetovém prohlížeči je informace o zabezpečené komunikaci zobrazena v adresním řádku pomocí ikonky zámečku a písmenka "s" u protokolu http.
Rozkliknutím zámečku si můžeme ověřit provozovatele stránek a vydavatele certifikátu. Více informací o zobrazení certifikátu v prohlížeči.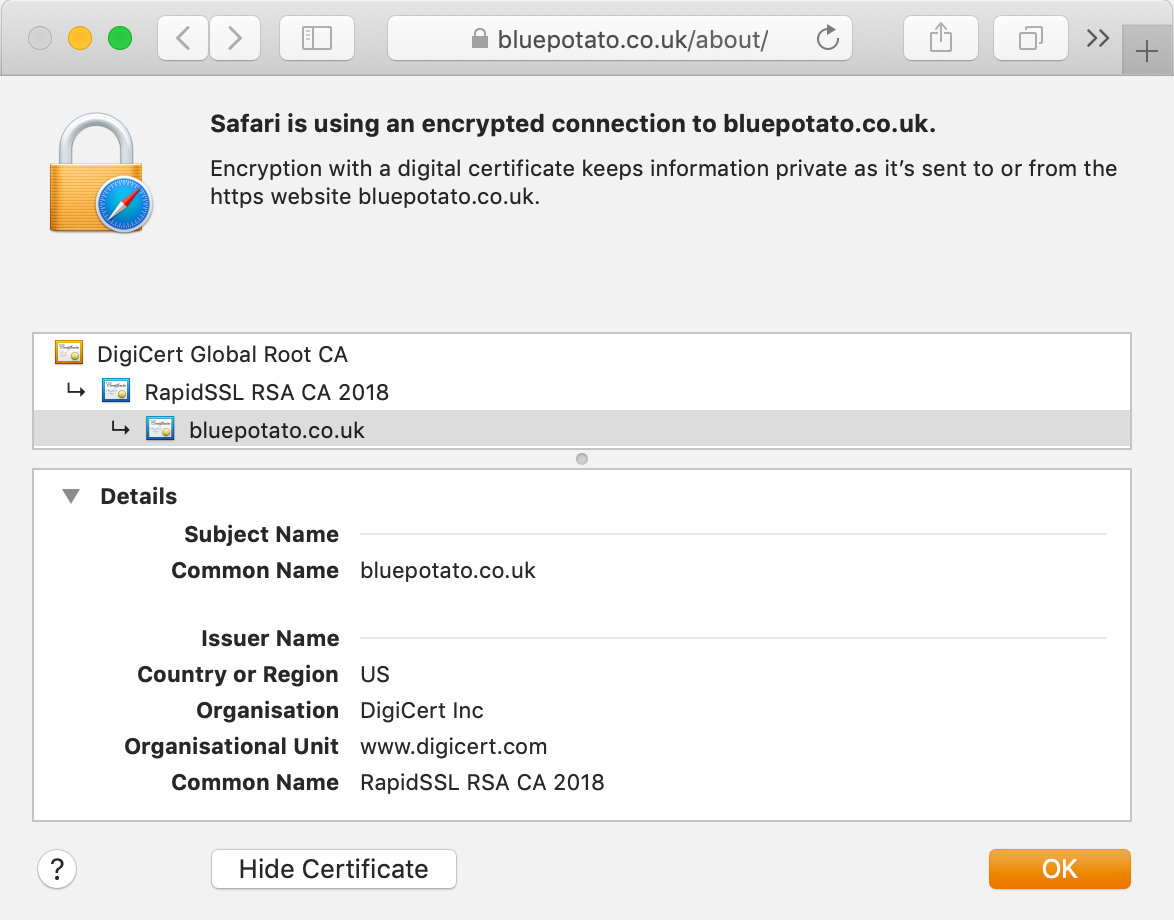 FAQ - Frequently Asked Questions
Proč certifikát platí jen 30 dní?
Certifikát je vydáván pouze pro testovací a demonstrační účely a pouze jednou. Není možné ho dále prodloužit a je potřeba ho následně nahradit certifikátem komerčním.

Potřebujete-li poradit, obraťte se na naši podporu. Kontaktovat nás můžete i přímo z vašeho zákaznického účtu zasláním požadavku z menu Autorizovaný požadavek.
Which certificate should you choose?
You can use our certificate
selection guide
to choose the right TLS certificate. If you still do not know how to choose the right certificate, please do not hesitate to contact our
customer support
for advice on choosing the right certificate.
You can also contact us directly from your customer account by sending a request from the
Authorized Request menu
.
How to pay for a certificate
After placing the certificate order, a payment request is sent to the selected billing email. Once we receive your payment, the tax receipt will also be sent to this billing email address.
You can pay by bank transfer, credit card or PayPal online. See the
customer account help
for more information. If you have not received a payment request or have other issues, please contact
customer support
.
Why is a certificate not trustworthy?
A trustworthy certificate is ensured by its connection to the
Intermediate authority
certificates in the so-called chain of trust. A frequent trust error is the missing Intermediate certificates on the server, resulting in a customer's browser warning about an unknown SSL/TLS certificate issuer. After Intermediate certificates have been added to the server, the problem is fixed.